Bezoek Huis van de Nederlandse Provincies
Jaarlijks gaat het Huis van de Nederlandse Provincies (HNP) op werkbezoek in één van de provincies, dit jaar was de Provincie Overijssel aan de beurt. Wij mochten de afgevaardigden uit Brussel ook bij Polymer Science Park (PSP) verwelkomen. Tijdens het bezoek presenteerden onze projectleider Erwin Zant en programma manager Femke de Loos over PSP en het samenwerkingsproject Dutch Circular Polymer Valley (DCPV) in de Regio Zwolle.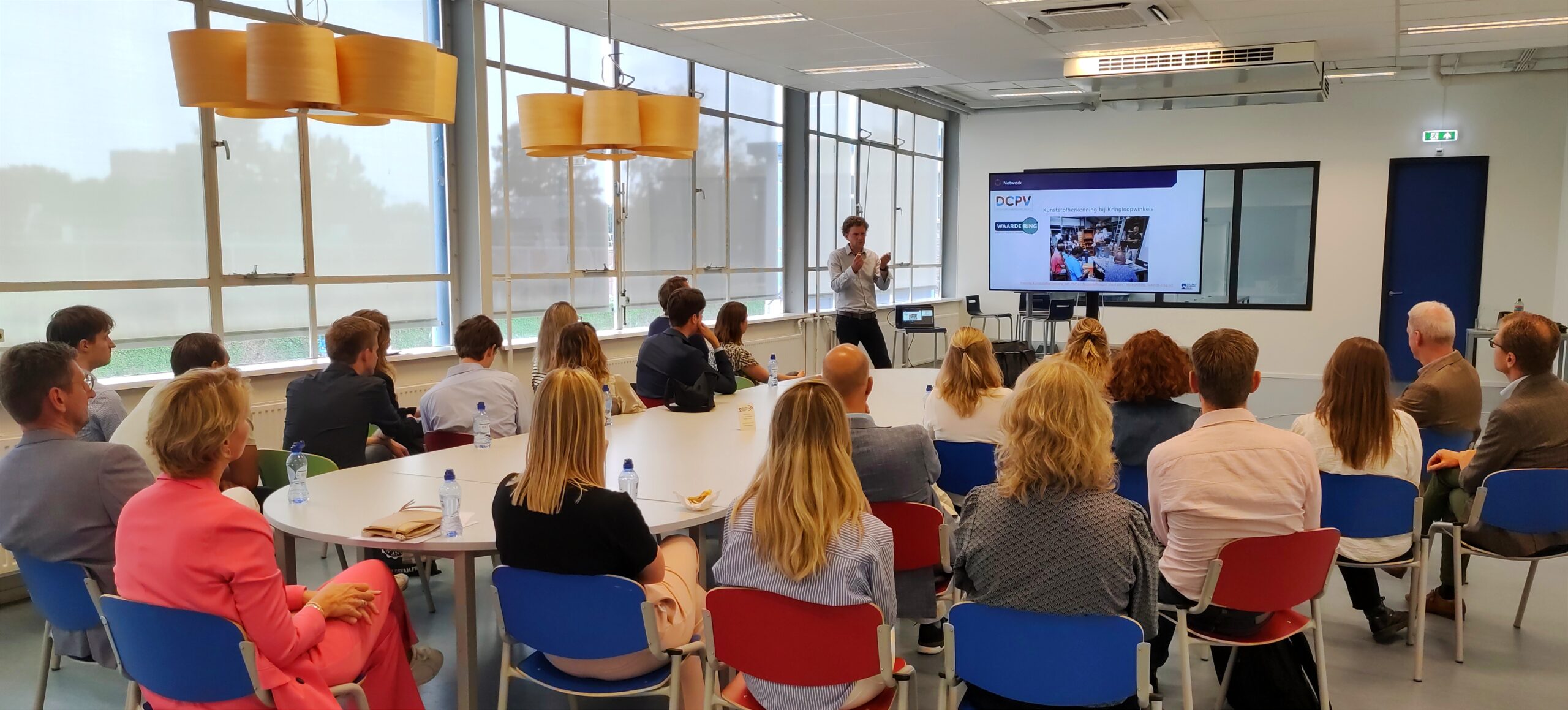 Ze gaven ook inzicht in het actieplan 'Toepassen Kunststof Recyclaat' dat mede mogelijk is gemaakt door het Europees Fonds voor Regionale Ontwikkeling (EFRO) React-EU programma. Met het Materials Platform Kunststof Recyclaat, dat onderdeel is van het actieplan, vullen we de behoefte in van onze achterban om samenwerking in de kunststof keten te bevorderen en de match tussen vraag en aanbod van gerecycled kunststof (kunststof recyclaat) te faciliteren.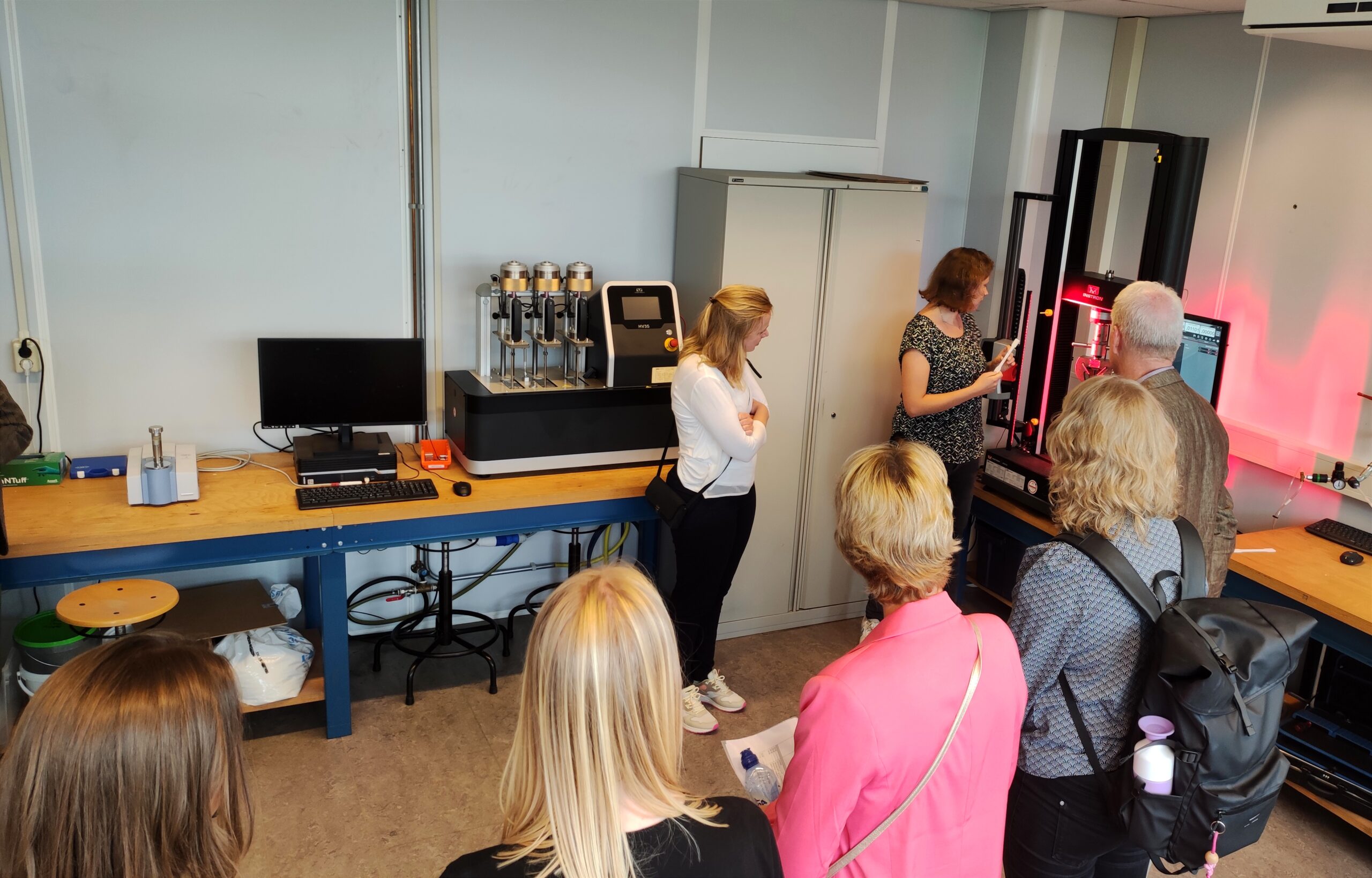 Verder kwam het Interreg X-lives project aan bod. Het project dat bedrijven in Nederland en West-Duitsland verbindt, met de focus op duurzaamheidsaspecten zoals retourlogistiek, circulaire materiaalvoorziening, ontwerp voor en met recycling, en wetgeving.
Onderdeel van het bezoek was natuurlijk ook een rondleiding door onze labs, zodat ze konden beleven wat wij voor bedrijven kunnen betekenen. Want met onze faciliteiten en kennis ondersteunen wij bedrijven om kunststof producten te verduurzamen naar 'Future Proof Polymers'.
Wilt u meer weten over onze faciliteiten of de projecten? Neem dan vrijblijvend contact met ons op.
Klik hier voor Nederlands.
Klicken Sie hier für Deutsch.
Interreg X-lives Project Sparks Collaboration Across the Border for a Sustainable Future
In a dynamic event focused on reshaping the construction industry for a sustainable future, industry experts and innovators gathered to explore solutions and foster cross-border collaboration. The event, held last Thursday at Breinn in Zwolle, showcased the potential of circular construction and highlighted the potential of the Interreg X-lives project in bringing companies from the Netherlands and Western Germany together.
Overview
The afternoon kicked off with an enlightening presentation by Martine Bonnema, shedding light on the pervasive issue of plastics in the construction industry. She outlined strategies for transitioning towards circular construction methods, emphasizing the importance of reducing plastic waste and embracing sustainable practices.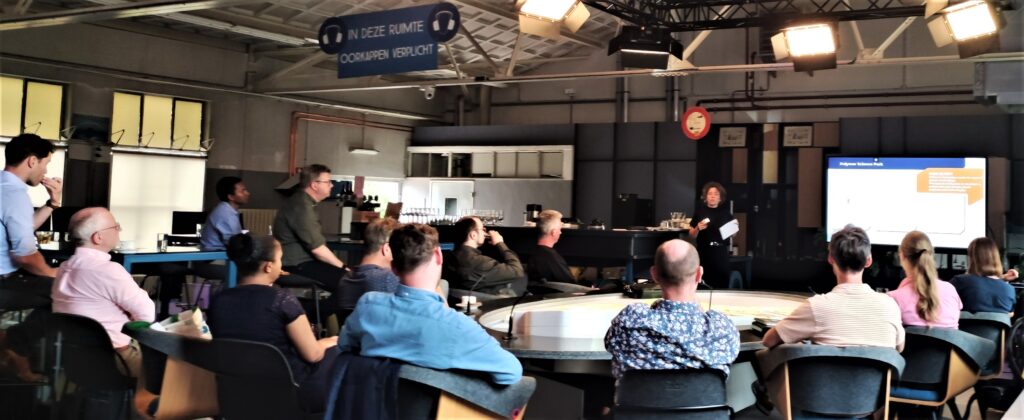 Research
Continuing the momentum, Franziska Struck from Fachhochschule Münster presented her groundbreaking research on resource efficiency in construction, ultimately leading to enhanced sustainability and reducing the environmental impact. Her research showed great promise for reshaping the industry's approach to resource management and sparked interest among participants.
"Thanks the evaluation system, it is now possible to measure the resource efficiency of a building structure over the whole lifecycle."

– Franziska Struck
An Industry Perspective
Gijs Hemmink from Hanzestrohm then captivated the audience with real-life examples of how recycled plastics are already being utilized in various industrial applications. He showcased their remarkable achievement in creating a fully functional nail clip (spijkerclip) using a blend of recyclate PE and virgin HDPE. The success of this project demonstrated the immense potential of recycled plastics in revolutionizing construction practices.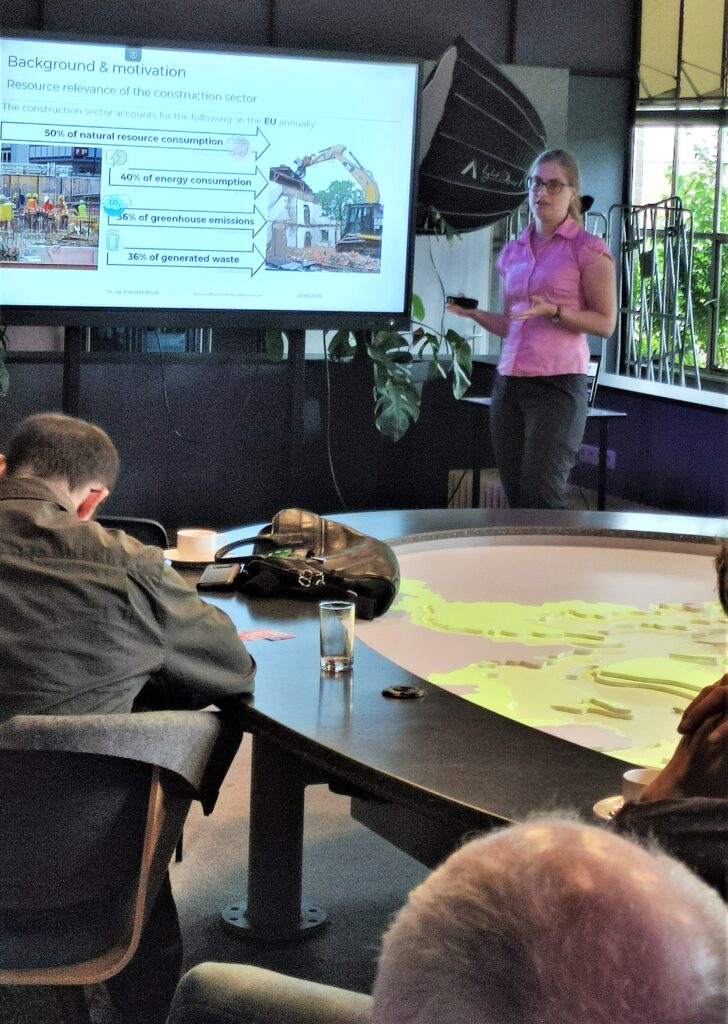 Innovating Across Borders
At the heart of the event was the Interreg X-lives project, which serves as a catalyst for collaboration and innovation. The project facilitates connections between companies in the Netherlands and Western Germany, focusing on vital sustainability aspects such as return logistics, circular material supply, design for and with recycling, and pertinent legislation.
In the X-lives project 3 main materials are defined: Polymers, Minerals and Fibers. Within this Interreg project, there is the possibility to apply with a subproject.  During the event, participants engaged in discussions, exploring the possibilities for circular construction industry through cross border collaboration.
Organizations who are eager to learn more about the Interreg X-lives project or connect with the innovative companies that presented at the event can contact Martine Bonnema or Makid Marjub for further information.